23/8/2022
The European Union Intellectual Property Office has granted our logo

the exclusive rights as European Union Trade Mark (EUTM) in all current and future Member States of the European Union.
The Trade Mark right has been granted for the following classes and services: 1, 3, 5, 42, according to the International Classification of Goods and Services (Nice Classification). The granted Trade Mark gives to ΕζC great potential for building brand recognition in the European Market.
9/6/2022
EnzyCeuticals has been officialy approved and certified by the Ministry of Development & Investments – General Secretariat for Research & Technology (GSRT) as an Official Member of the National Startup Registry, Elevate Greece. Elevate Greece (https://elevategreece.gov.gr/) is the official platform and the leading resource for the Greek Startup Ecosystem.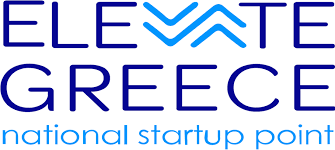 9/3/2022
Enzyceuticals received a grant from the European Union Intellectual Property Office (EUIPO) and European Commission. The grant supports Enzyceuticals' intellectual properties management and applications.