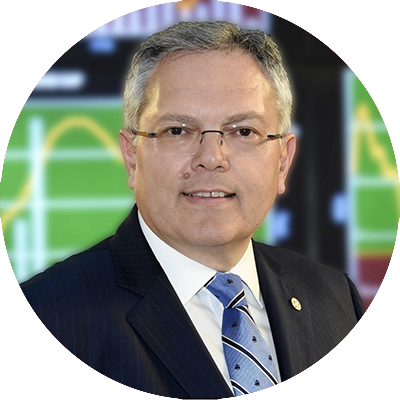 Pantelis Labrou
Co-Founder and CEO
Pantelis Lamprou, is a Co-founder and CEO. For the last 3 years, together with partners and associates, he runs his own, Business Management Consulting, company supporting Small and Medium Enterprises (P&I, www.p-i.gr).
21 years of experience as a director in the Athens Stock Exchange and 8 years as manager in the information & communication technology industry. He is a member of the BoD of the Hellenic Center of Volunteer Managers – KEMEL, www.kemel.gr and a founding member and member of the BoD of the club, Artificial Intelligence Catalyst – A.I. Catalyst, www.aicatalyst.gr.
He holds a degree (with distinction) from the Department of Computer Engineering & Informatics of the University of Patras. He is a graduate of the International Executive Program (Fontainebleau & Singapore) of the INSEAD Business School.
The application of dynamical systems, chaos theory and fractals to economics, financial markets and businesses is the research framework of his doctoral dissertation.